Check Out the Ocean City Nightlife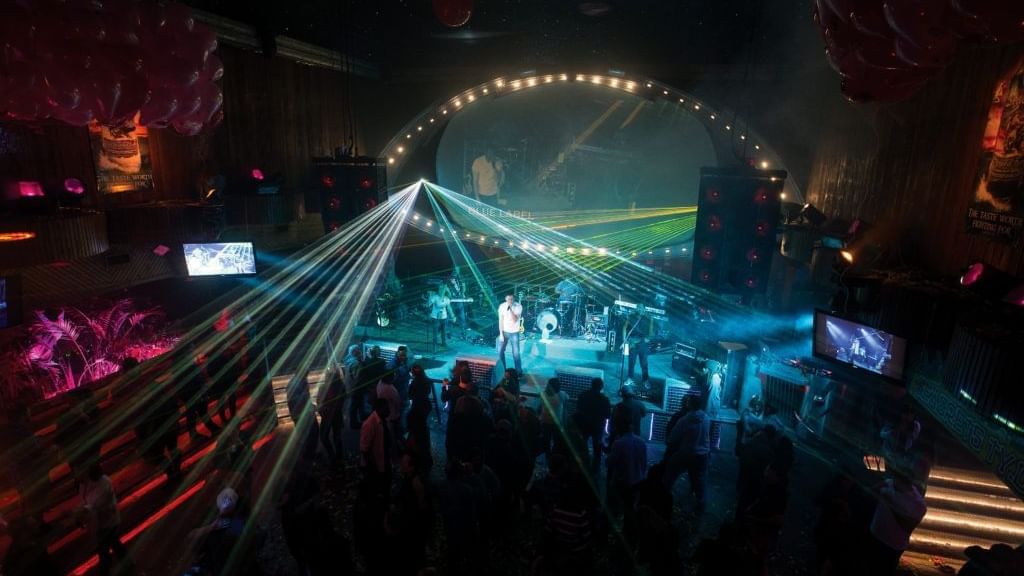 Dance the Night Away With Seacrets Live Music
Dance the night away, enjoy a tropical vibe and relax with a cocktail at Seacrets Jamaica USA. The Seacrets dance bar has multiple stages, and on busy weekend nights, several bands play different music throughout the bar. Whether you like the deep bass beats and fast dancing or you are more of a jazz or reggae fan, you will find it at Seacrets. This venue also has Caribbean-inspired dishes, such as jerk chicken, fried plantains and freshly squeezed juices to enjoy between the bands' sets.
Relax With a Cocktail, Comfort Food and Conversation
Even if you don't want to go out dancing, you can still enjoy a fun night out on the town at one of the local bars in Ocean City, MD. Check out the Cowboy Coast Saloon, which sports Western-themed decor on its rustic walls. This establishment is part steakhouse and part bar. Try a craft brew and order up one of the house specials from their extensive menu. Choose a rib-eye or T-bone steak grilled to order with your favorite sides to satisfy a hearty appetite after a busy day of swimming, strolling or visiting the local parks. They also serve American comfort food appetizers, such as nachos and chicken wings.
Visit the Boardwalk
Another one of the top bars in Ocean City, MD is the Purple Moose Saloon. Located on the boardwalk, this vibrant establishment is a hit with younger people looking to enjoy some of the Ocean City, Maryland nightlife. If you like fast music, eclectic decor and some of the best bar service in town, this is the place for you to explore the Ocean City, Maryland nightlife. Listen to your favorite jams at the venue proclaimed to be "rock 'n roll heaven on earth."
It Could Be Your Lucky Night
Find out if the cards or slots are in your favor when you visit the Ocean Downs Casino. Open 24 hours per day, all year long, the casino has plenty of digital slot machines and card games to energize your stay. The bright lights, bells and energetic atmosphere make it one of the liveliest spots in Ocean City. No skills are needed to try out the slots, and you just might walk away with some fun stories to tell or even better, maybe some winnings. Even if you choose to just play a few slots, the casino offers a full bar with cocktails and more, making it an ideal date night to enjoy with your partner.