MLK Weekend: Dreamfest 2023!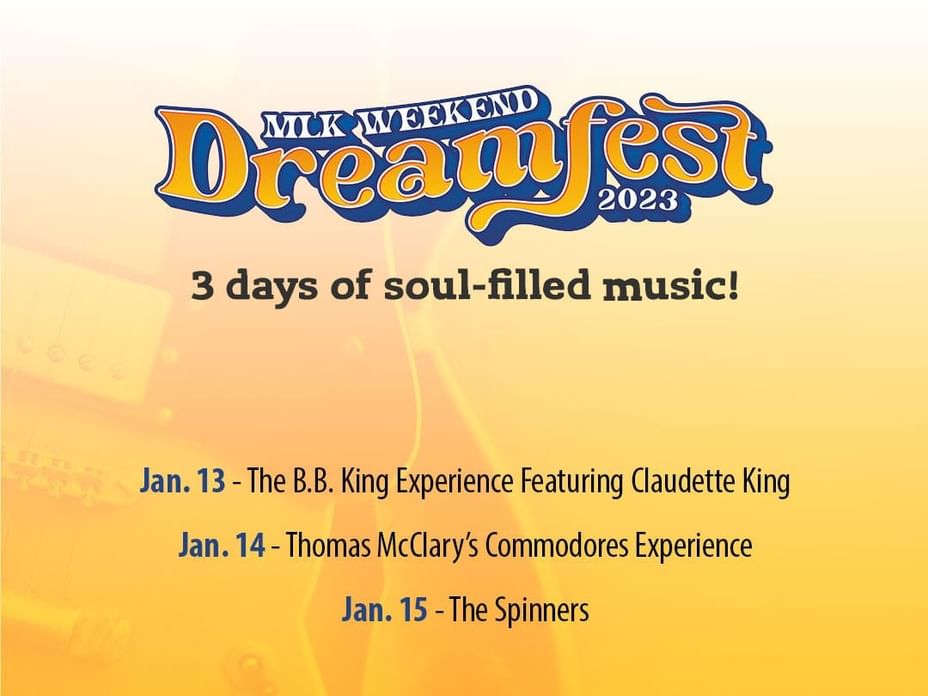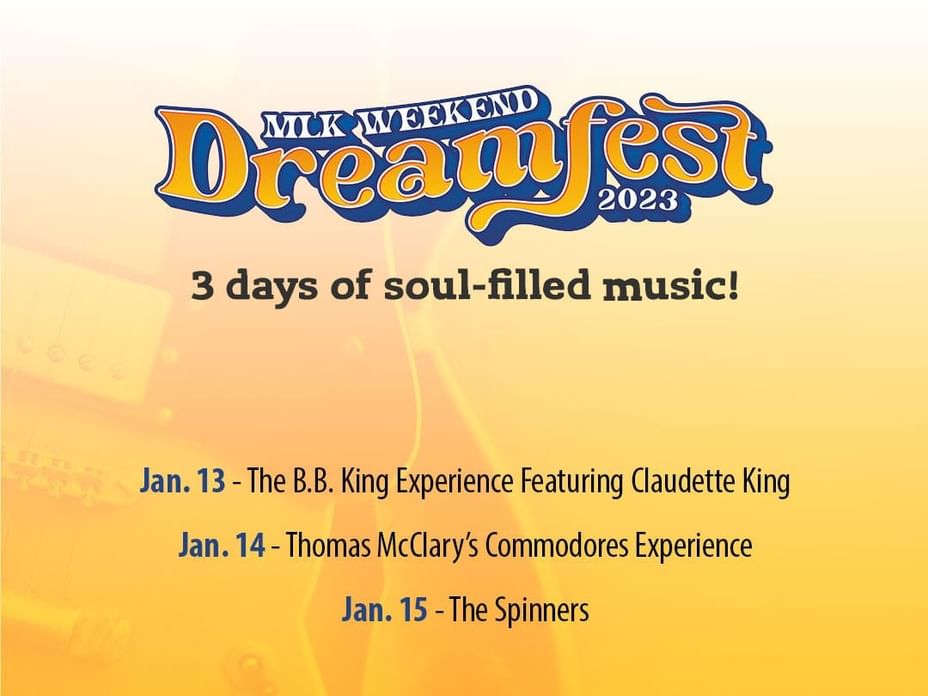 Mark your calendars for the first ever Dreamfest, a 3-day music festival coming to the Ocean City Performing Arts Center MLK weekend! Claudette King keeps the legacy of her father's music alive with The B.B. King Experience, headlining on January 13th. Don't miss out on Thomas McClary's Commodores Experience on the 14th, and The Spinners performing on the 15th!

Visit ocmdperformingartscenter.com to purchase tickets!
January 13th – The B.B. King Experience Featuring Claudette King - 8pm
January 14th – Thomas McClary's Commodores Experience - 8pm
January 15th – The Spinners - 8pm